"MRT or Muscle Testing"
Learning the basics

THE "6" BRAIN REFLEXES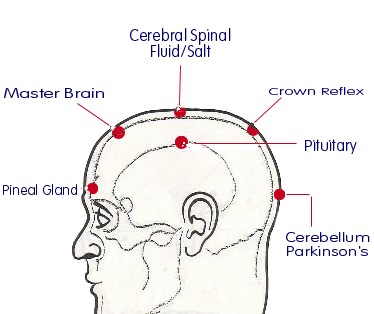 Pineal gland
A mall gland that produces melatonin.
The production of melatonin is inhibited when light strikes the retina.
The pineal gland receives nerve fibers from the peripheral autonomic nervous system.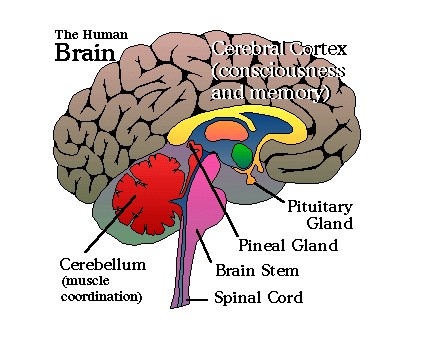 Pituitary gland (pi-TWO-i-tair-ee)
SYN: Hypophysis (high-POF-i-sis)
An endocrine gland that consists of an anterior lobe (adenohypophysis) and a posterior lobe (neurohypophysis).
The posterior lobe is connected to the hypothalamus by nerve endings that store oxytocin and antidiuretic hormone (ADH).

The list below shows the hormones that are released by the anterior lobe:
ACTH (Adrenocorticotrophic hormone)
FSH (Follicle-stimulating hormone)
GH (Growth hormone)
LH (Luteinizing hormone)
Prolactin
TSH (Thyroid-stimulating hormone)
©1994 - 2020 Four Winds, Inc. USA
Disclaimer: We do not directly dispense medical advice or prescribe the use of herbs or supplements as a form of treatment for illness. The information found on this Web Site is for educational purposes only and to empower people with knowledge to take care of their own health. We disclaim any liability if the reader uses or prescribes any remedies, natural or otherwise, for him/herself or another. Always consult a licensed health professional should a need be indicated.