New!

Today's Top Rated Supplements




Vitamin C time released: helps keep your immune system healthy by clearing out old cells and replacing them with new ones
Zinc: may help protect against respiratory tract infections and reduce the duration of these infections.
Vitamin D3: Vitamin D is essential for immune function.


Purifies, protects, restores!

New from Nature's Sunshine: BioGuard Skin Support.
1. Silver Shield Hand & Body Cream
Protects the skin's barrier and help restore hydration, elasticity and glow.

2. Silver Shield Purifying Hand Cleaner!
Purify and Cleanse with the Power of Silver! Convenient pocket-size spray goes anywhere with you!



Common Sense "Combination" For Today's Main Concern




Click on images below for details


Order the full combination $184.75 - Free Shipping
When taken orally, it seems to immediately remove the protein shell in which a virus can hide. If a virus is to survive in the body, it must hide itself within something that the body will not reject. The most common source of disguise is protein.
When the virus is exposed,

the immune system is activated

to rid the body of the intruder.




THymus-IMmune rejuvenation formula
The thymus gland converts lymphocytes into "T" cells which

identify and destroy bacteria, viruses and other abnormal cells.

It has been helpful for rebuilding run-down immune systems from excessive antibiotics, hepatitis, Candida and chronic fatigue (Epstein-Barr), etc.




Cellfood is a remarkable formula that oxygenates and feeds the cells- cleaning, nourishing, and tuning up the body's systems throughout the day.
Cellfood is exceptional as an overall delivery system for any other nutrients or substances introduced into the body within the same 24 hour period.

Glutathione is used in the break-down and elimination of toxins in the body. NAC is also a powerful antioxidant that helps support the eyes, prevent nerve degeneration, and protect against oxidative damage.


The liver is vital to the body's ability to produce energy and detoxify itself.
A Common-Sense Approach To Health
We are what we eat, digest, assimilate at the cellular level, and eliminate... daily!
[Click on the images below or link above for details & support]


| | |
| --- | --- |
| | |
| | |
| | People over 40 often have less digestive HCI and fewer pancreatic digestive enzymes. Enzymes to digest Proteins, Carbs and Fats. |

All bodily functions are dependent on the "vitality" of our cellular system, source of all energy. We live and die at the cellular level.
Good health depends nearly entirely on the health of our cells and the nutrients reaching those cells.

| | |
| --- | --- |
| | |
| | |
| | People consuming diets high in fiber, have much lower rates of colon cancer, diverticulitis, hemorrhoids or other bowel problems. |

| | |
| --- | --- |
| | |
| | |
| | If we want to regain our magnificent energy, feel good allover and achieve long term health we do need to fully understand the importance of our "gut" and its connections. |
| | |
| --- | --- |
| | |
| | |
| | The liver performs its role as food inspector and detoxifier and gives it the wherewithal to be your own metabolic chemical plant. |

| | |
| --- | --- |
| | |
| | |
| | About one in four adult Americans suffer from mood disorders. Poor liver and bowel function has been linked traditionally to a depressed melancholic temperament. |

| | |
| --- | --- |
| | |
| | |
| | Sugar and artificial sweeteners can be extremely addictive. Over time, they have the greatest negative impact on our health as well. |

| | |
| --- | --- |
| | |
| | |
| | When people use caffeine & stimulants to boost their energy, they develop deeper levels of fatigue.  The body is essentially "running on empty" and never receiving what it needs to replenish its batteries. |
Help is only a phone call or an e-mail away!
If you need help selecting the right product(s)... call us!
You received your order but you are not sure how to take your products (how many a day, how many times a day).. call us!
You have a particular health concern and need guidance... call us!
It is our pleasure to hear from you and to help you as best we can!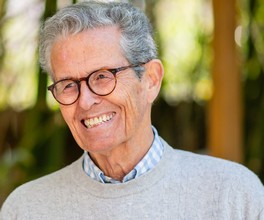 Many of our customers have heard me say "despite my age, I have yet to visit a medical doctor."
I think I am blessed with a robust constitution but also with a sense of balance when it comes to my day to day life.
This includes the way I think, pray, love, eat, have fun, exercise and control stress!
Always grateful -daily - for who I am and for the blessings I continuously receive.


Christian Domergue

A Variety Of Quality Products

©1994 - 2020 Four Winds, Inc. USA
Disclaimer: We do not directly dispense medical advice or prescribe the use of herbs or supplements as a form of treatment for illness. The information found on this Web Site is for educational purposes only and to empower people with knowledge to take care of their own health. We disclaim any liability if the reader uses or prescribes any remedies, natural or otherwise, for him/herself or another. Always consult a licensed health professional should a need be indicated.