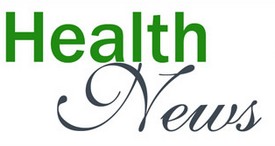 100% Natural Hair & Skin Care
For women & men
100% Chemical Free formulas. These hand-selected natural extracts and antioxidants work harmoniously together to help boost the body's natural restorative processes. These top quality products offer a combination of plant based natural and organic ingredients allowing your scalp and skin to litterally drink up all the vitamins and nutrients Vive provides, then the body can repair and rejuvenate your hair and skin!
Testimonies... Impressive!


Holistic support for...



Mood
If your emotions feel stuck in some negative state, don't just mask the symptoms with drugs. Some carefully selected supplements can get you jumping for joy again.
Details >>

Weight
If one is constantly thinking negative things about oneself, or one's body, these thoughts will both create and perpetuate health problems, including excess weight.
When making dietary changes it is important to consider only those that you believe you can maintain indefinitely. This means that you should not resort to fad diets or crash diet programs. Short (one to three day) fasts can be helpful to get back on track if you feel that a weight reduction program has stalled. An approach that has worked well for many is a lemonade fast. The recipe is the juice of one organic lemon in twenty ounces of water sweetened to taste with pure maple syrup (typically 1 to 2 tablespoons). The lemonade tends to prevent fatigue or sinking spells during the fast.
Details >>



Stress
Yes, there is such a thing as being addicted to stress! How could a person possibly want to overstress himself? When you are pressured to produce, the body calls on adrenaline to help meet your wishes. But adrenaline happens to closely resemble amphetamines.
Details >>




Skin Issues
The skin is the cover for the body and while we say, "Beauty is only skin deep," having healthy skin gives us more confidence to "face" life. Like the cover of a book, our skin represents us to the world. One basic health practice that keeps your skin glowing with good health is to clean up your internal "self" by doing some cleansing. Make sure you are getting adequate fiber by eating fresh fruits, vegetables, whole grains and legumes. Traditionally, herbalists have used blood purifiers or alteratives to help clear up skin conditions like acne, rashes and skin eruptive diseases.
Details >>