Craving for sweets or the wrong food
An excessive desire for sugar-containing foods is often a sign of yeast infections, mineral deficiencies or blood sugar problems. The real "cure" is to start the day off with good quality fats and proteins and avoid refined carbohydrates.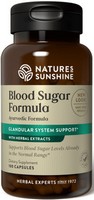 Normalize Blood Sugar.
AyurVedic formula
Helps to normalize the organs (pancreas and liver) that regulate blood glucose levels and body energy.
As a bonus, the entire digestive and glandular system is supported.
NSP's first Ayurvedic formula uses authentic indian herbs and developed with the cooperation of Indian Ayurvedic masters.


Other Choices

Nutrients: I-Glutamine
Nutraceuticals: Mind-Max, Yeast/Fungal Detox, Candida Clear



WHAT TO DO WHEN... YOU CRAVE THE WRONG FOOD FOR YOU?
By Steven Horne

When changing the way we eat, it is almost certain that we will face cravings for certain types of foods that may seem completely unbearable at times. Use these supplements and herbs to help you fight off those cravings that cause you to want foods that are harmful to your body.
If craving CARBOHYDRATES
CarboGrabers

If craving SALTY FOODS
Dandelion
Pantothenic acid

For GENERAL APPETITE CONTROL
Combination SF
Garcinia combination

For GENERAL CRAVING CONTROL
5-HTP

If craving FATS
FatGrabbers

If craving CHOCOLATE
Magnesium Complex

1994 - 2022 Four Winds, Inc. USA
Disclaimer: We do not directly dispense medical advice or prescribe the use of herbs or supplements as a form of treatment for illness. The information found on this Web Site is for educational purposes only and to empower people with knowledge to take care of their own health. We disclaim any liability if the reader uses or prescribes any remedies, natural or otherwise, for him/herself or another. Always consult a licensed health professional should a need be indicated.