Schedule a Phone/Skype Consult
Christian Domergue
Over the past months, technology has been the bridge to maintaining relationships, working, learning, and helping others.

Four Winds is harnessing the power of virtual connection by offering Skype consultations.  No matter where you live, you can receive help with your health concerns by scheduling a phone or Skype consult.  
We will provide you the same care and personal attention as if you were physically present in our Winter Park office.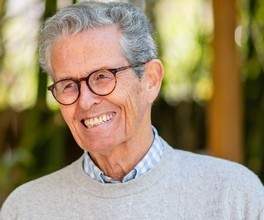 How is this possible?  
We use long distance kinesiology, which allows us to individualize a plan and recommend natural health products just for you.
What you will find out
Are the products (nutrients) you are presently taking good for you?
How much should you take, with or between meals?
Your physical weaknesses or strengths?
Suggested support to strengthen what is weak
To schedule a phone or Skype visit, please
If you are requesting a Skype visit, you will need to have a Skype account (Free) and an internet connection that is fast enough to support the video link.

Fee Schedule for long distance consultation
No charge for the initial Long Distance Video Consultation.
Typical follow-up consults are 30 minutes ($45.00).  

1.  As soon as you receive your nutritional support, we ask you to call us so we can advise you in using the products in a way that is optimal for you – quantity, time of day, etc.
2.  A week later, we ask you to call us again to let us know how you are feeling and for a reassessment of your use of the products – quantity, times per day, etc.

You are not left alone; we want to be there for you and follow your progress!
Of course you are always welcome to call or email us if you have questions before you schedule a visit.


Our office hours are (eastern time)
Monday-Friday : 10 A.M. to 6.00 P.M.
Saturday: 10 A.M. to 1.00 P.M.
Sunday: Closed
Fee Schedule for
in office
consultation
We charge $85 for the initial session (45 to 60 minutes).
Typical follow-up consults are 30 minutes ($45.00).
Payment via credit card or debit card is required at the time of service.