Hair Loss


HSN-W
Key Product for Hair, Skin & Nails
High in silica which is needed to make strong, flexible tissues. HSN-W has been used to help with hair loss, split ends, dandruff, weak or brittle fingernails, bone fractures and various skin disorders.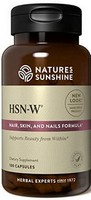 Restores luster to dry or damaged hair. Protects hair against damage. Applying jojoba to the skin may help balance oil production. A few drops lightly massaged into the hair and scalp after shampooing helps cleanse and moisturize the scalp. Jojoba also lightly coats the hair, giving it extra shine, body and protection. Jojoba oil makes an excellent conditioning treatment.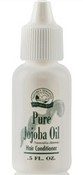 1994 - 2022 Four Winds, Inc. USA
Disclaimer: We do not directly dispense medical advice or prescribe the use of herbs or supplements as a form of treatment for illness. The information found on this Web Site is for educational purposes only and to empower people with knowledge to take care of their own health. We disclaim any liability if the reader uses or prescribes any remedies, natural or otherwise, for him/herself or another. Always consult a licensed health professional should a need be indicated.