Toxins That "Waste" Your Mind
When it comes to damaging your brain, heavy metals, such as mercury, aluminum and lead, are the first big concern, followed by petrochemical solvents such as paint, gasoline, dry cleaning and carpet cleaning solutions and spot removers.  The combination of both is particularly deadly to your brain cells.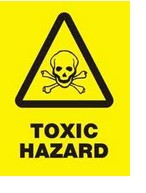 Lead and mercury are both known to cause retardation and mental deterioration.
Mercury can be introduced from many sources, including  fungicides, pesticides, dental fillings, contaminated seafoods, thermometers and a host of products, including various cosmetics, fabric softeners, inks, tattoo ink, latex, medications, paints, plastics, polishes, solvents and wood preservatives. 

High levels of aluminium have been found in the brains of Alzheimer's patients and while this has not been established as a cause of the disease, it's still wise to avoid exposure to aluminum.  Don't use aluminum cookware, unless it's stainless steel cookware with an aluminum core.  In particular, don't cook acidic foods, like tomatoes, in aluminum. It's also wise to avoid antiacids and antiperspirant deodorants that contain aluminum.
Some scholars believe that the fall of the Roman empire may have been due to the use of lead pipes to carry water for the upper class. This exposure to lead basically destroyed the brains of the ruling elite. Lead isn't as big a problem as it used to be, but it is still a concern.  For instance, if you have an older home, you may have lead-based paint which needs to be removed.