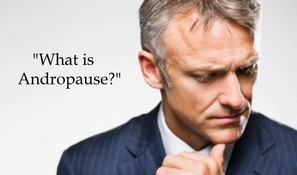 Every healthy male will experience a decrease in the production of testosterone, the "male" hormone, as he ages.

This decline in testosterone is gradual, spanning ten to fifteen years on average. While the gradual decrease of testosterone does not display the profound effects that a woman's menopause does, the end results are similar.

They are lethargy (feeling that you have no energy), loss of muscle mass and strength, increased fat and loss of libido (sexual drive). Until recently, this male phenomenon has been virtually ignored. The onset of symptoms is gradual and can be vague, and therefore can be easily missed.