About Us

Our purpose is to offer an "educated, well thought out" possible suggestion(s) to many health related problems... naturally, of course!
It is also to establish a friendly dialogue with you, our customers and answer your questions as best we can with the knowledge accumulated by more than 20 years in this rewarding activity of ours!
Contact: 407.740.8012 (USA - Florida 10 a.m.to 6 p.m.)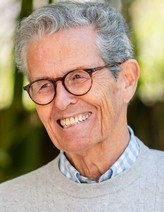 Christian Domergue (owner)
Bio-Energy specialist

Christian is a native of France and has lived in the US since 1970. He started his career in New-York City where he managed the first industrial French bakery in the US. Later on he became a majority partner in what is now known as "Vie de France". With his help, the company expanded to most major cities in the US and became a public company in the late 70s.

In 1989 he and Béatrice Duplantier-Rhea (1942-2012) moved to Winter Park (FL) and created Four Winds Nutrition Club.
As of 2003 this club has more than 2000 clients. Its primary purpose is to educate people (health) so that each individual understands oneself, is able to take charge of his/her own health and make the right choices.
We think that education is of the essence.

Christian is, among other things, in charge of the club's web site (editor) as well as Bio-energy therapy.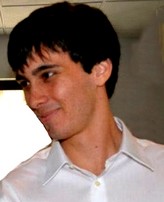 Anthony Rodriguez

Optimal health should be something we all have in our day to day lives, but sometimes our lifestyles, stresses, and busy schedules overtake our wellness and health. Diet is key to our health and another component to diet is supplementation. In a perfect world we would all get all the nutrition we needed for each day from the food we ate, but unfortunately there are many things that prevent us from living in that perfect world. Even choosing the best foods possible isn't always quite enough to give our bodies everything they need. For the past decades the soil has been depleted of precious minerals that grow into our foods to give us sustenance and nutrition. This is why supplementation should be a priority in our daily routines.
If you schedule a consultation with me a few things we will talk about will be food choices (diet), stress (physical and emotional), exercise, and your current state of health. I use kinesiology (muscle testing) to figure out the weaknesses of your body in order to determine which foods/supplements are needed to bring you back into a state of balance.
Also, for emotional support I can offer a personalized Bach Flower Remedy one ounce bottle to help manage and deal with some of the emotions that we put off or get trapped inside of us.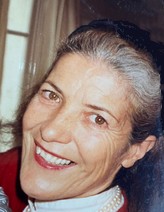 Béatrice Duplantier Rhea N.D., M.H., I.I.A.
1942 -2012

Béatrice has practiced the principles of Natural Health since her childhood in her native French Basque Country. She studied and trained under French Master Herbalist Maurice Mésségué and French Naturopathic Doctor and researcher Raymond Dextreit.

In the US, she received her diploma of Doctor of Naturopathy and Master Herbalist from the Trinity School of Natural Health and she is a Certified Natural Health Professional.
She was also an IIPA Certified Iridologist.

Béatrice is now with the Lord as she passed away on September 15 2012.

Christian and Béatrice have founded the family oriented Four Winds Nutrition and The Natural Health For Children Foundation, to support and help individuals, families, schools and groups in the study and research in the field of Natural Health.

Béatrice was the mother of four sons and seven grandchildren.
Testimonies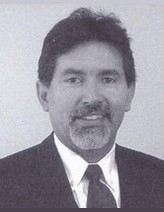 Dr. Hugo Rodier M.D.
A MEMBER OF THE BOARD OF DIRECTORS
Dr. Rodier has a medical practice in Salt Lake City, Utah, and is a recognized authority in Nutritional and Integrative Medicine and Psycho-Neural Immunology. In his efforts to change the medical way of thinking, he has done extensive research to scientifically validate the use of natural therapies using material taken from standard medical journal.

His integration of natural therapies in his practice provides him with a unique perspective on herbs and supplements. In his world travels, Dr. Rodier has made great effort to provide valuable, charitable medical service.

He volunteered at clinics for displaced people and also in the National Health Service Corps. He studied at Washington State University, the Baylor College of Medicine and the University of Utah Medical School. He serves an active role as a member of the editorial board of the Utah Medical Association, where his extensive insight into integrative health care challenges the Utah medical community to move forward in recognizing the value of other healing modalities. Dr. Rodier teaches integrative medicine at the University of Utah Medical School and the Salt Lake Community College. Using herbal products and nutritional supplements in his practice allows him to offer useful new insights for those seeking to help others.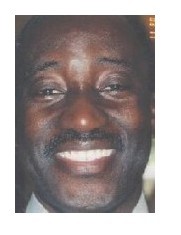 Owusu Amaning
From humble beginnings to the owner of his own successful engineering firm, GCI, Inc., Owusu's personal story is one of faith and persistence. B.S.C.E., (Honors) University of Science & Technology, Ghana, 1978
Diplome de Langue Francaise, Institut Catholique de Paris, France, 1980 M.S. Structural Engineering & Soil Mechanics, Ecole Centrale de Paris/Université Pierre et Marie Curie, Paris, France, 1981
Owusu Amaning not only contributes at church, but also in the local community by serving on the Board of Directors of the American Red Cross of Central Florida; the African American Chamber of Commerce of Central Florida and the Global Business Advisory Board of the Orlando Regional Chamber of Commerce.
He was Chairman of City of Orlando's Human Relations Board from 1998 to 2002 and also sat on the Greater Orlando Chamber of Commerce's Small Business Board of Directors from 1995 to 1999. But it is being an elder, he says, which truly allows him to use his "knowledge of the Bible, leadership skills and spiritual gifts to glorify the name of our Lord and Savior, Jesus Christ."