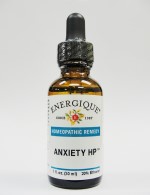 High Potency [HP]
(see list above for other homeopathic products)

Energique® High Potency (HP) series of 30x and higher potency combination formulations are designed to follow lower potency combinations. They provide a deeper penetration of the body's energy layers, and stimulate the detoxjfication system to help release deeper toxins resulting in a higher level of healing.

HP Formulas should be used after the lower potencies have ceased to be effective in promoting healing and detoxification reactions or when the lower potencies no longer test. They should also be considered for initial use in place of lower potencies when addressing chronic conditions.

Adequate drainage of the area of the body being targeted is a must when using HP Formulas. A possible exception to this would be those situations where an HP Formula is being used after the use of a lower potency 12x combination that may have provided sufficient drainage of the targeted area. This includes our "par," "tone," and "stat" homeopathics that have herbal drainage constituencies as part of their formulations.

If you are beginning with an HP Formula, or if continued drainage is required after using a lower potency, it is best accomplished through the use of liquid herbal extracts.


Note from Four Winds Nutrition: When taking any detox homeopathic products listed below, we strongly recommend to also take a good herbal combination to support the liver, such as:
Milk Thisle combination or Liver Balance

For health issues and other suggestions: see this page.







ADD HP: Relief of symptoms of Attention Deficit Disorder, learning disabilities and hyperactivity.

ANXIETY HP: Homeopathic combination indicated for temporary relief from anxiety, nervousness, stress.

ANXIETY SPRAY: Homeopathic combination indicated for temporary relief from fearfulness and restlessness.

ARTHRITIS HP: Arthritis, Joint inflammation. For relief of symptoms due to joint inflammation and swelling.

ASTHMA HP: For relief of symptoms due to constriciton of the chest and asthma.

BONE REPAIR: Bone injury and inflammation

CANDIQUE: For candida, yeast infection.

CV HP: Constriction of the chest cavity, heart sensitivity, difficulty in breathing and swelling of the ankles.

DIABENEX HP: Blood sugar regulation. For relief of symptoms of lethargy/fatigue in the afternoon after a meal, abnormal blood sugar.

ECZEMA HP: Eczema, chronic skin eruptions. For temporary relief of symptoms due to skin irritation and chronic skin eruptions.

EDEMA HP: Relief of symptoms due to tissue swelling, and edema, secondary to low blood protein, and liver or kidney dysfunction.

HEADACHE HP: Relief of symptoms due to tension and pressure of the head, headache.

HZ HP: Herpes virus infections

INFECT HP: Chronic fever, irritated throat, and cough due to bacterial and viral conditions.

INSOMNIA HP: Insomnia

LIVER GALLBLADDER: Relief of symptoms due to flatulence, constipation, belching, abdominal discomfort, liver gallbladder, hemorrhoids, Crohn's disease, cholesterol.

LYME HP: Aches and pains of joints and muscles as a consequence of infections.

MENOPAUSE HP: Symptoms due to autonomic dysregulation, dryness and irritation of the vagina.

RHEUMATISM HP: Rheumatism, muscular pain, gout.

SCIATICA HP: Sciatic Nerve pain, back and leg pain

SINUCHRON HP: High potency homeopathic remedy for the temporary relief of sinusitis and chronic sinus infection, such as chronic catarrh of the sinuses.

THYROID HP: High potency homeopathic remedy for the temporary relief of symptoms due to thyroid dysregulation, chronic fatigue, lowered metabolism and thyroid dysfunction.

TINNITUS HP: Tinnitus, ringing in the ears, Meniere's disease.

V HP: Chronic viral infections. For relief of symptoms due to lowered immune response and chronic fatigue from recurring viral infection.
1. Our very existence is dependent upon the body's ability to utilize minerals because
2.
: If food is not digesting properly, it creates waste that builds up downstream in the colon... an open door to toxicity & diseases!
3.
: "Friendly gut bacteria play a crucial role in preventing diseases, from cancer to obesity".